Workshops for Singers and Instrumentalists
You convey a story with your voice, intonation, musicality and text, but for me a story is just as well conveyed by the body. Because of my own background as a singer and dancer, physical transformation is the starting point in all my productions. I am always looking for the utmost physical boundaries of the performers to create a total transformation from the outside towards the inside.
Singers and instrumentalists are trained to always put the music first. In my opinion, however, this never creates the total transformation in which music, intention and body become one. I believe that a performance becomes much more layered when a physical search is initiated in addition to a thorough musical investigation. In that quest there is the possibility to break free from the reasoned art form, from the barline, the intention of composer and traditions. It is a quest to dare to let go and to look at the music again.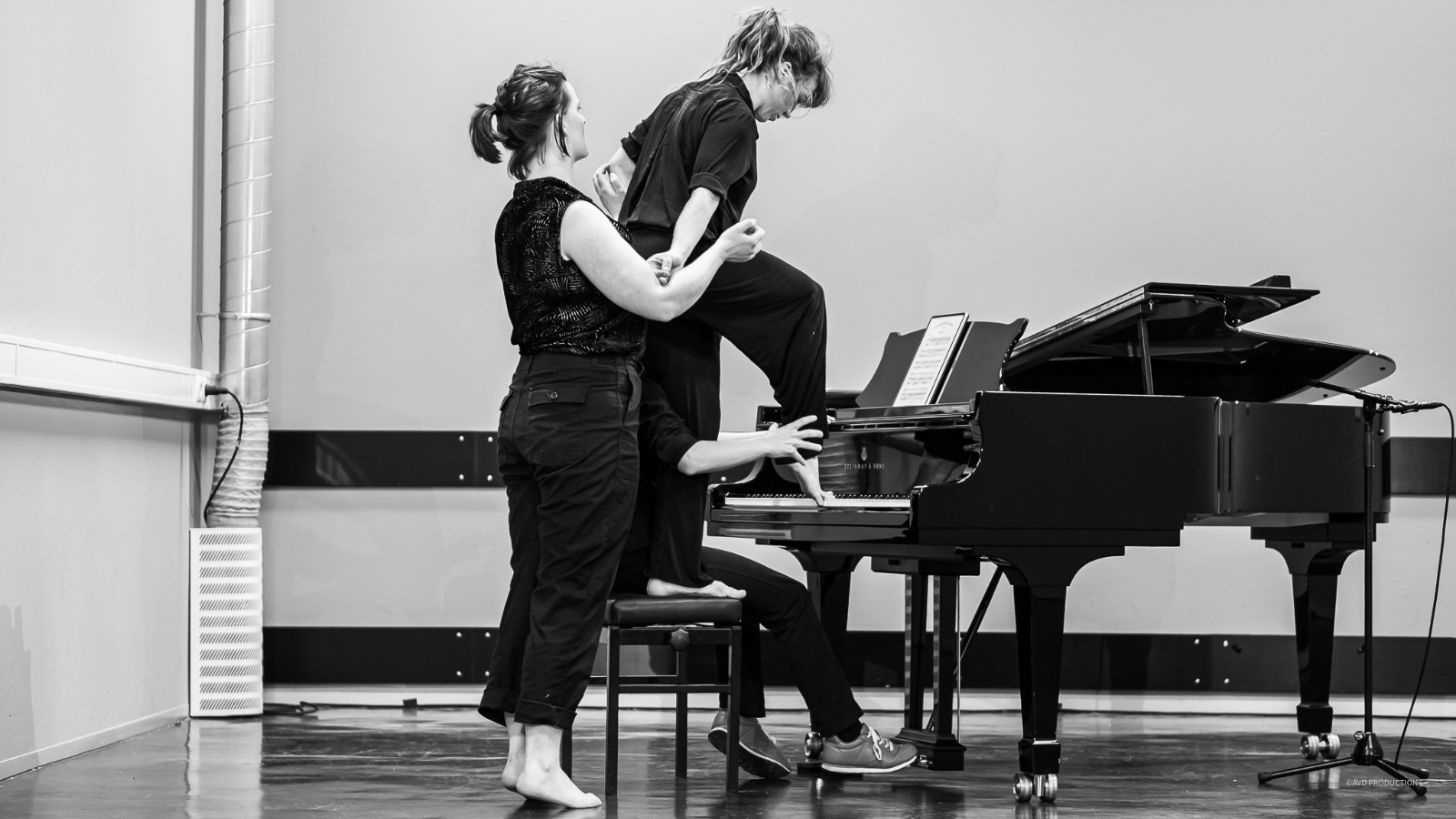 I find it exciting and enriching to explore the limits of the extreme possibilities and what is still musically 'appropriate'. I like to discuss whether virtuosity lies in the perfection of the notes to be sung or whether it lies in the total performance, in which the voice sometimes sounds different under the influence of the movement. For me, song and movement are the form of expression that bring you closest to your human core.
The workshops are also very suitable for instrumentalists.
What is Embodied Opera?
Embodied Opera Workshop
Stage Director + concept: Jorinde Keesmaat
Singer: Lisa Willems
Dancer: Goda Žukauskaitė
Pianist: Andrea Vasi
Film: Anna van Dorp