Die Zauberflöte
10 June 2020 @ 20:00

-

23:30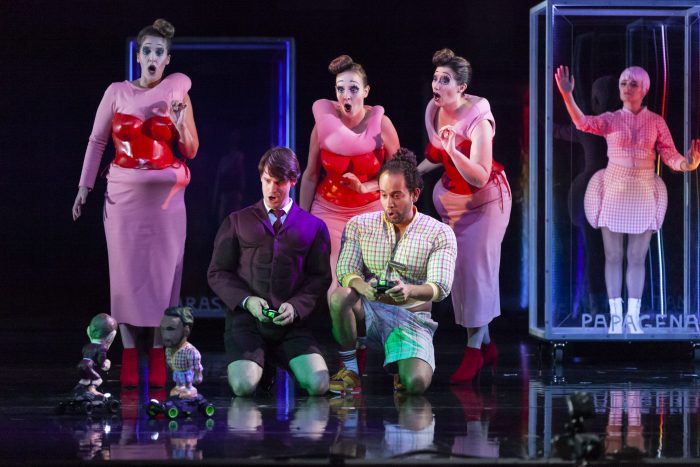 Die Zauberflöte
at
Teatre & Opera Principal de Palma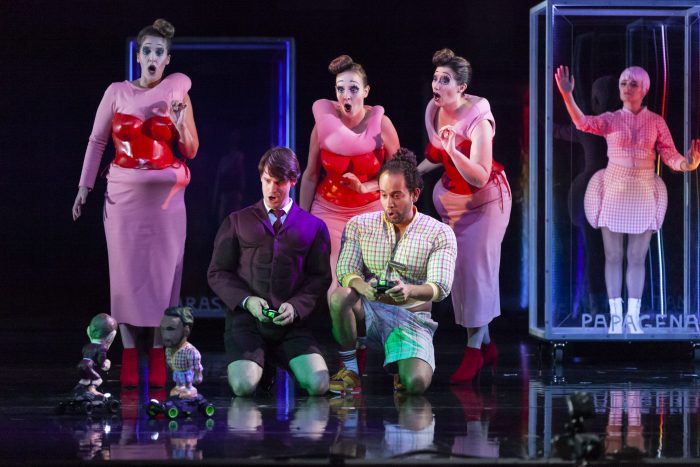 How do you free yourself from a forced role pattern? Teatre Principal de Palma presents a reprise of Opera Zuids staging of Die Zauberflöte, Mozart's masterpiece on the perilous road to independence.
The opera starts in a fairytale way. Pamina has been abducted by a priesthood; her mother, the Queen of the Night, sends young prince Tamino out to free her. But while Tamino penetrates deeper into the realm of the priests, the fairy tale slowly turns into an initiation ritual … A mystical story about young people learning to go their own way.
A whole new cast plays Mozart's iconic opera. Director Jorinde Keesmaat stages Die Zauberflöte as a contemporary theater, without a romantic frills. She zooms in on Pamina's position: a young woman trapped in a man's world where Enlightenment ideals go hand in hand with a stifling image of women. What happens if Pamina also demands those ideals of personal freedom and autonomy for herself?
Stage director
Jorinde Keesmaat
Musical director
Yi-Chen Li
Lighting
Paul van Laak
Scenography
Ascon de Nijs
Costumes
Leo van den Boorn
Dramaturge
Wout van Tongeren