Sin-Eater
October 14 @ 19:00

-

22:00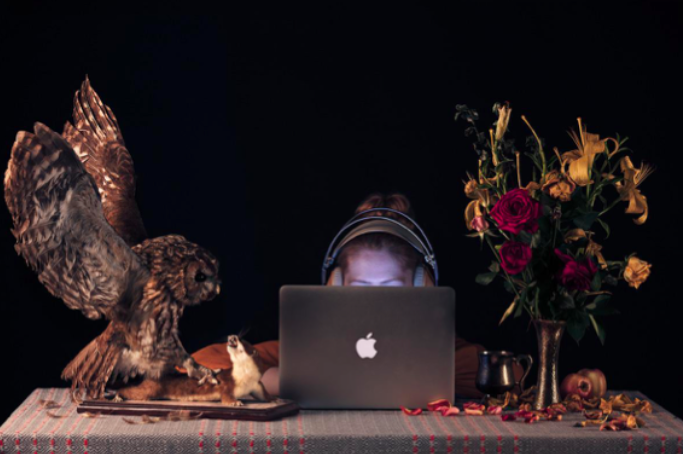 Sin-Eater
Composer David T Little
"Tell me what you eat: I will tell you what you are." So writes Jean Anthelme Brillat-Savarin in his gastronomic masterpiece The Physiology of Taste. Though on its surface, his meaning seems simple, epicurean and culinary, a closer read reveals something more philosophical.
As I considered this aphorism over the years, a darker version also emerged: "Tell me whom you devour: I will tell you who you are." With just a small alteration, it speaks suddenly not of food, but of the nature of power (and exploitation thereby) within society. My composition SIN-EATER will combine these two interpretations, exploring the nature of power in civilization through its historic relationship to eating and food.
With a libretto mined from the menus of kings, the satire of Swift, the history of Holy Communion, and the lore of the sin-eater is an evening-length work of ritual music-theatre.
Stage Director Jorinde Keesmaat:
The history of the almost mythological sin-eaters is not widely known today. They seem a relic of a distant past. But when we examine contemporary society, we quickly see that sin- eaters are everywhere. A disconcerting discovery, we place our fellow human in the role of cleaner, carrier, and protector, asking that they purify our soul by removing every blemish, by doing the painful things so we don't have to. Is this an ethically permissible way to use another person, as a cleansing agent? Have we not been taught that we are responsible for our own sins, as the Bible says? Civilization has fallen into patterns which guide our daily lives, defining each of our roles. This work aims to question those roles, and the very origins of the patterns themselves.
Sin-Eater is a musical and theatrical rite of passage from the pioneering contemporary American composer David T. Little, written for the two-time Grammy Award-winning choir The Crossing, conducted by Donald Nally. Staged and designed by the ground-breaking Dutch director Jorinde Keesmaat. The choir, consisting of twenty-four singers, will serve as both the voice and the incarnation of this theatrical mise en scène, an installation in which the boundary between singers and audience is removed. Embodying the rites of surrender, cleansing and ceremonial banquets, we will create a space in which the audience and singers will share and exchange their sins, as an inner tribunal occurs.
The Crossing Choir & Ragazze String Quartet
Donald Nally – conductor
Lights – Eric Southern
Lalina Goddard – dramaturgy