Opera News review of Odysseus Women + Anais Nin in New York
'It unified the whole into an evocative meditation on femininity in its strongest sense.
By the end of the evening the entire cast was fully nude. In the close intimate environment of National Sawdust, this very nudity itself took on a powerful directorial impact.
This was a very fulfilling production of wonderful dramatic opera and a sensational beginning to the Center for Contemporary Opera's season
Credits
New York – National Sawdust
Augusta Caso – Anais Nin
Maggie Finnegin
Sharin Apostalou
Hilary Ginther
Nicole Mitchell
Center for Contemporary Opera
Louis Andriessen – composer
Neal Goren – conductor
Jorinde Keesmaat – direction & concept
Koen Bollen – dramaturgy
Ascon de Nijs – set and costume design
Jurjen Alkema – video
Bruce Steinberg- light
Amsterdam – Muziekgebouw aan het IJ
Augusta Caso – Anais Nin
Katharine Dain
Lisa Willems
Bauwien van der Meer
Petra Ehrisman
Center for Contemporary Opera
Louis Andriessen – composer
Nieuw Amsterdams Peil – ensemble
Jorinde Keesmaat – direction & concept
Koen Bollen – dramaturgy
Ascon de Nijs – set and costume design
Jurjen Alkema – video
Wijnand van der Horst – light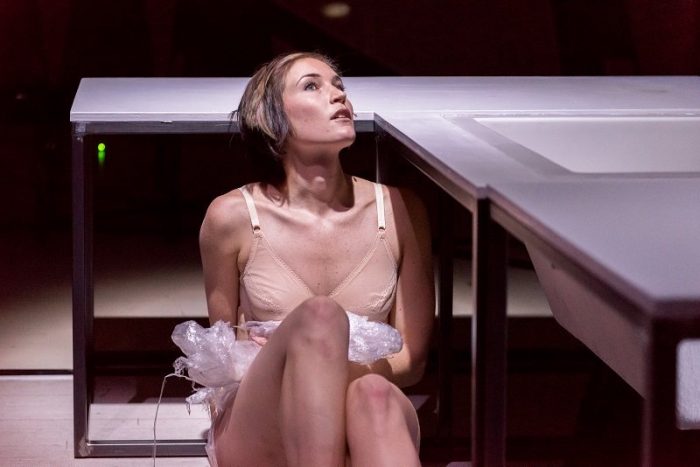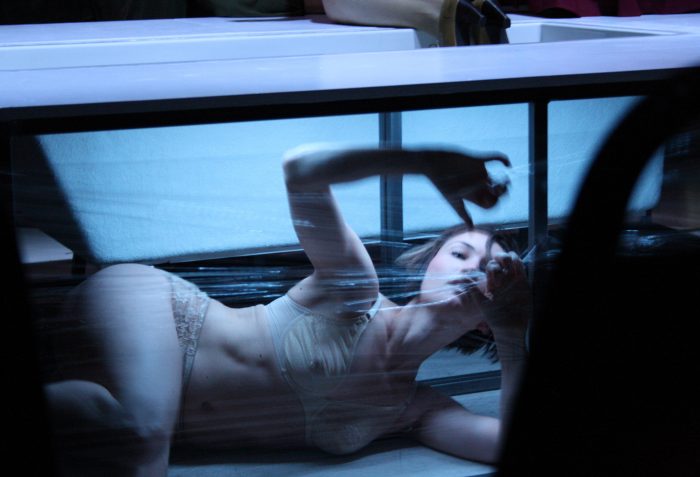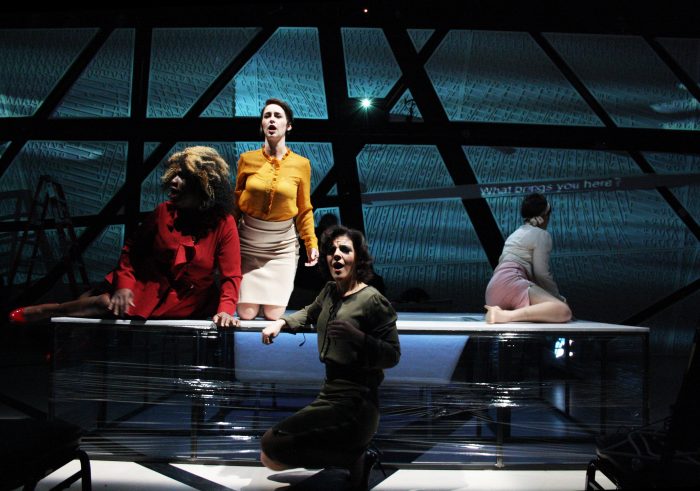 Foto's: Ascon de Nijs