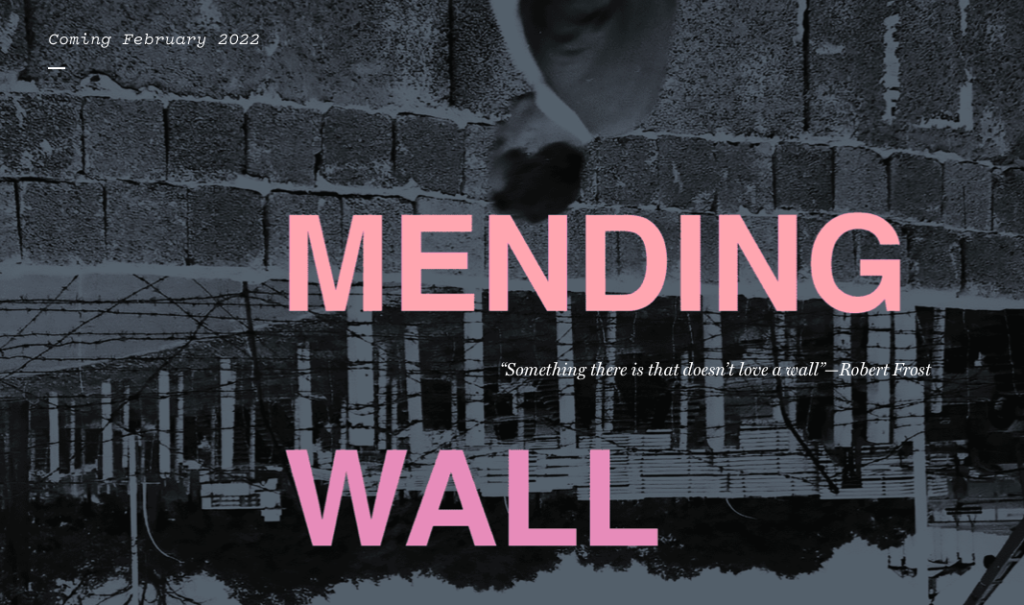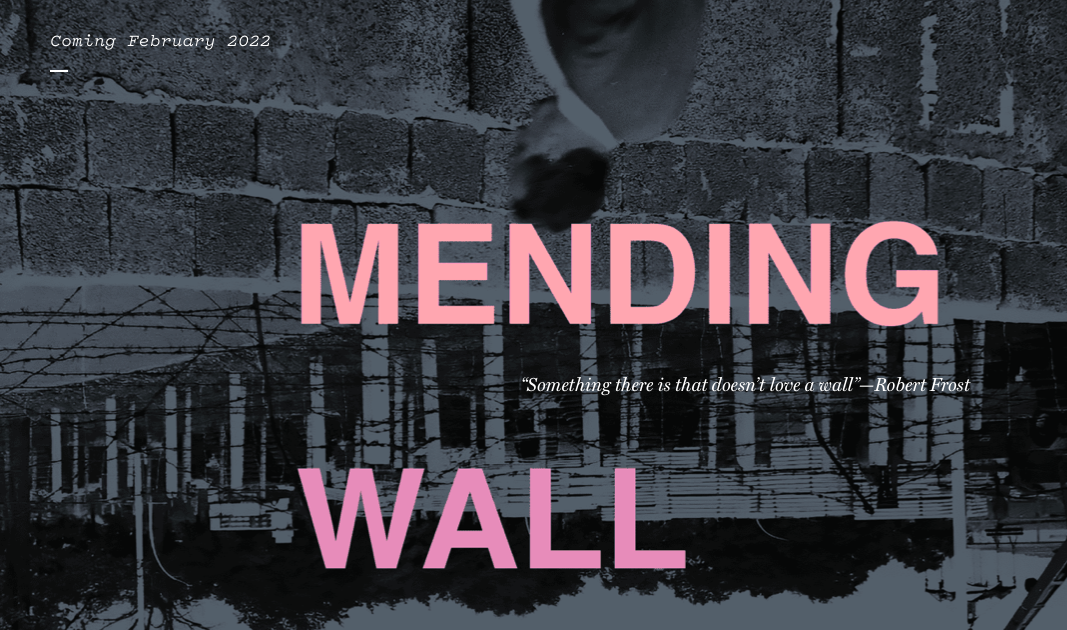 Mending Wall is a collaborative performance and commissioning project. PRISM Quartet (saxophones) will engage four visionary composers—Martin Bresnick, Arturo O'Farrill, George Lewis, and Juri Seo—to create works exploring the meaning of walls in contemporary society, each connected to a text of their choosing. PRISM will present Mending Wall at Temple University Performing Arts Center as a fully staged concert directed by Jorinde Keesmaat. PRISM will be joined by soprano Tony Arnold on Lewis' piece, and O'Farrill (piano) on his commission. To expand the project's reach, we will record the works for a commercial release on PRISM's label, XAS Records, distributed worldwide by Naxos USA.

In Robert Frost's 1914 poem "Mending Wall," two neighbors meet yearly to rebuild the stone wall separating their farms. Frost's wall is a paradoxical object that represents both community and exclusion, creation and destruction. Although this project was catalyzed by PRISM's conversations with Martin Bresnick about Frost's poem, our goal is to create works that amplify a range of compositional voices and meanings. Walls separate, confine, and imprison; they can embody xenophobia and nationalism. But they may also provide a framework for individual and communal creative expression—even in a globalized, digitally-mediated culture.

Martin Bresnick's commission is inspired by the ambiguities of Frost's poem. He will examine "the way in which multiple perceptions of an object or experience alters our understanding and appreciation over time" and explore how "the sonic art of music may be both a barrier and a door to exchanging feelings."

Arturo O'Farrill will also explore the paradox of boundaries, and the possibility that "cultural walls are as meaningless as physical ones and the only place real division exists is within our minds." He will "experiment with traditional Mexican music" and trova, Cuban folkloric music rich in social and political commentary. He will also draw upon "El Cascabel" (rattle/bell), a Mexican folk song "in the traditional Son Jarocho style… often used to decry political realities like the border wall between the U.S. and Mexico."

George Lewis will work with texts by South African poet and activist Keorapetse Kgositsile. Lewis writes: "Apartheid was a wall that was more torn down than mended, a key component of oppression that obliged exiles to peek longingly over the political fence that kept them from their beloved homeland." He notes that a recent poem "conversationally expresses that longing, but here, unbound by apartheid's baleful memories, Kgositsile presents a love that soars far above all walls. The PRISM quartet's blend of virtuosity and ardent experimentation will allow me to link a coloratura's sonic sensibility with the saxophone's evocation of South African popular music via mbube-like orchestration."

Juri Seo, using texts from Syrian-Brazilian poet Waly Salomão's book Algaravi: Echo Chamber, will explore the dual meaning of "echo chamber"— the figurative connotation that's ubiquitous in our politics/media, and its older (and literal) meaning, a walled space that repeats, amplifies, and distorts sounds. She writes that "musical imitations can symbolize not only the physical phenomena of echoes, but also various kinds of communications."

Mending Wall is artistically and programmatically urgent because it comes from life, and compels us to bring the past into dialogue with the present. Although not every commission is overtly political, America's political reality inspired PRISM to launch this project. Trump's wall encapsulates the turmoil of our times: it is an index of his administration's racism, misogyny, LGBT-phobia, and xenophobia, and his assault on social boundaries, truth, and democratic norms. We feel called, as artists, to build something different: an approach to mending and healing harmful divisions, affirming our unruly humanity through the shared endeavor of creation.
PREMIERE FEBRUARY 2022 in the US