PRESS
Opera wire:
'It was an incredible mix of movement and singing that shocked the audience and gave depth to Dusapin's composition, while uncovering the core intimacy of Stein's relationship to her lover.'
'To be sung in the top 5 operas to see in North America!'
Center for Contemporary Opera presents:
To Be Sung
"She is my delight one of it have to be as bright. Brightly in her with her to her may her for her call her leave it to her let her with her can she way lay way lay is all wrong way lay is a song sing song of be. Be polite. Give with all your might. Have her delight you which is fortunately for her to be for me to be for her to be for me to be for me for her for her to be me for me for her and she for me and come." – Gertrude Stein
The opera To Be Sung by French composer Pascal Dusapin was written in 1997 on extracts from A Lyrical Opera Made By Two by American novelist and poet Gertrude Stein  (1874 – 1946). Stein wrote her 'opera' during the first world war on the island of Mallorca. Far away from the war, Stein stayed on the island with her life partner Alice Babette Toklas and their dog Basket. Stein is infamous for her writings often described as unreadable and incomprehensible. Her modernist abstract, angular and tautological way of writing is perhaps best compared to the cubist paintings of Picasso, a dear friend of hers. Through use of rhythm and the play of sounds and words, Steins language is close to music. Stating that all meaning is absent in Steins writings would be false. Inspired by her own experiences she talked about the universal theme's of human life, without ever being too concrete. To Be Sung in particular was conceived as a declaration of love to her wife Alice B. Toklas and written for their 20th anniversary. The piece is an erotic, exciting and very intimate idyll that describes the profound love between two women.
To be sung is performed by four women: three singing and one speaking. The women represent one single body. Two become one through love. Intimacy is made visible and sensible. The distinction between men and women becomes obsolete. It is a universal love that Stein speaks about. A love that seems to be only possible when it is shielded from an outside world, from war, from oppression and from social judgement. This forms simultaneously an utopic contradiction and perhaps the only livable possibility.
With To be Sung Dutch director Jorinde Keesmaat continues her collaboration with the Center of Contemporary Opera in New York. In 2016 she gave her American debut with Louis Andriessen's Odysseus' Women & Anaïs Nin. Pushing the boundaries of what music theatre can be, Jorinde Keesmaat developed a very own theatrical language with a profound physicality at it's core. In To be sung she examines the theme of universal love and its place in our society today.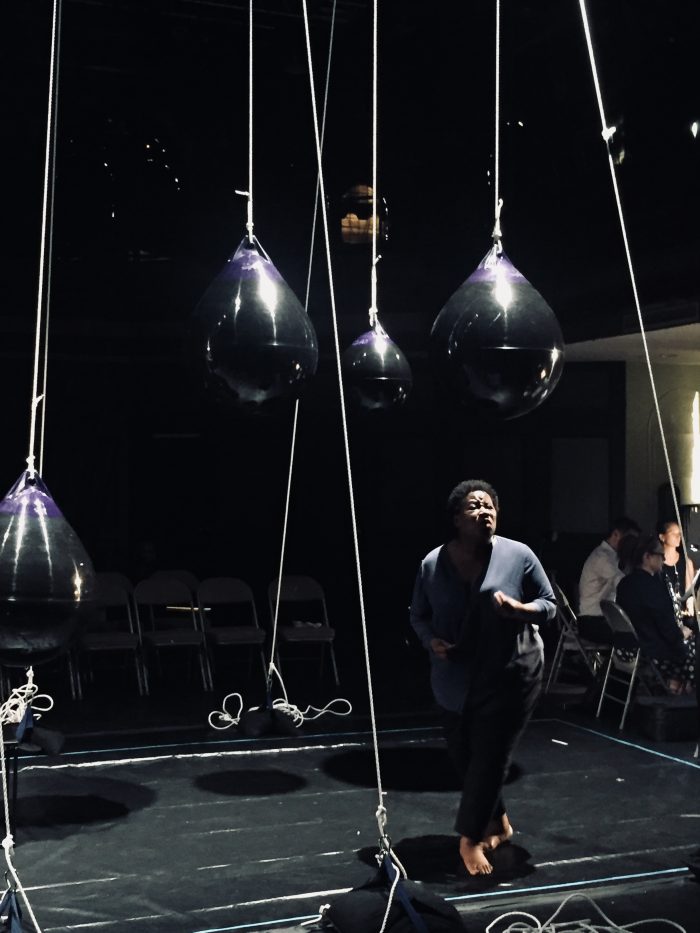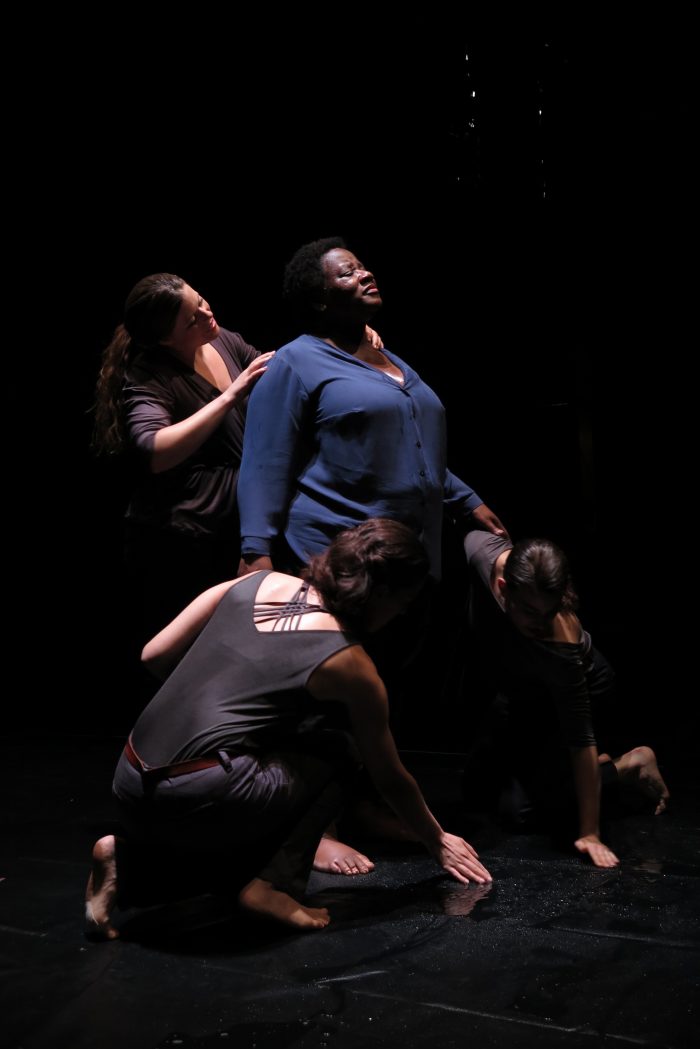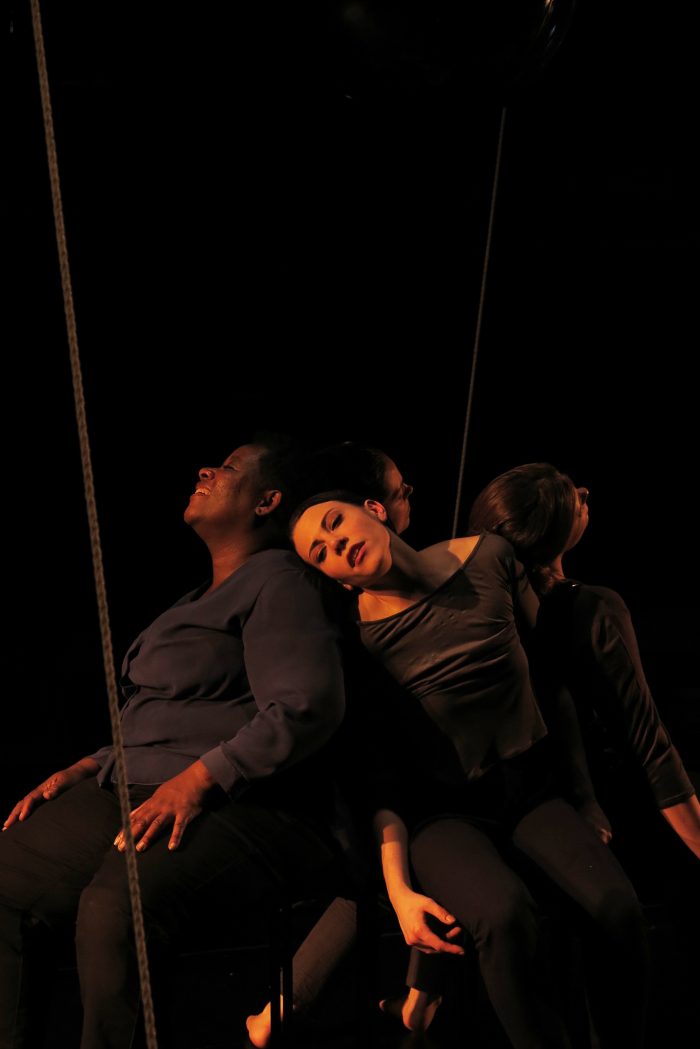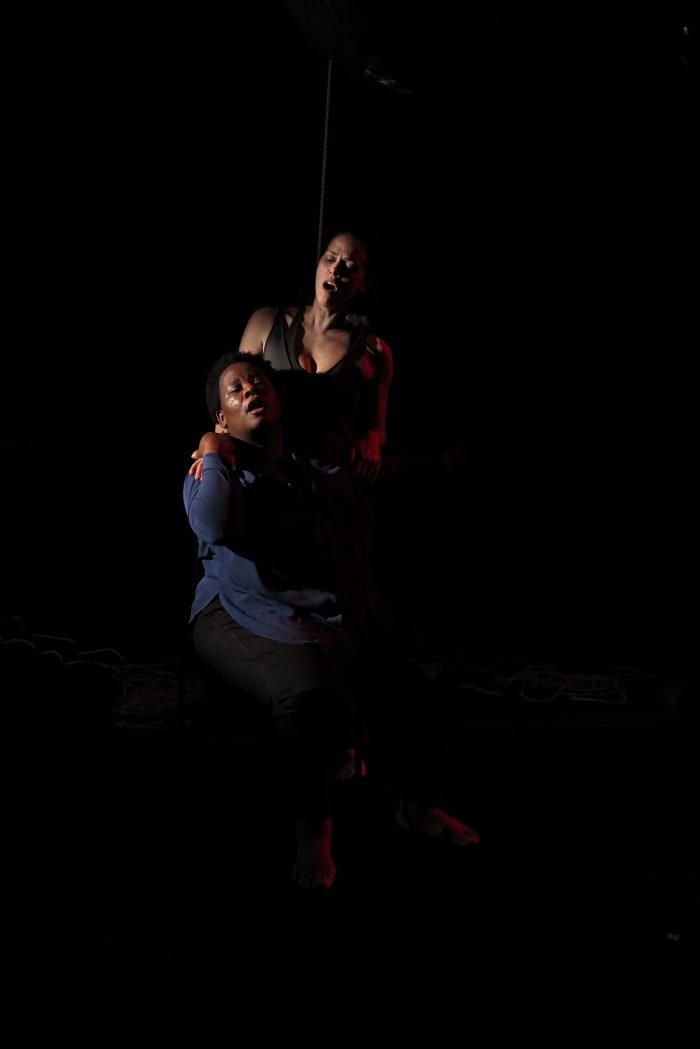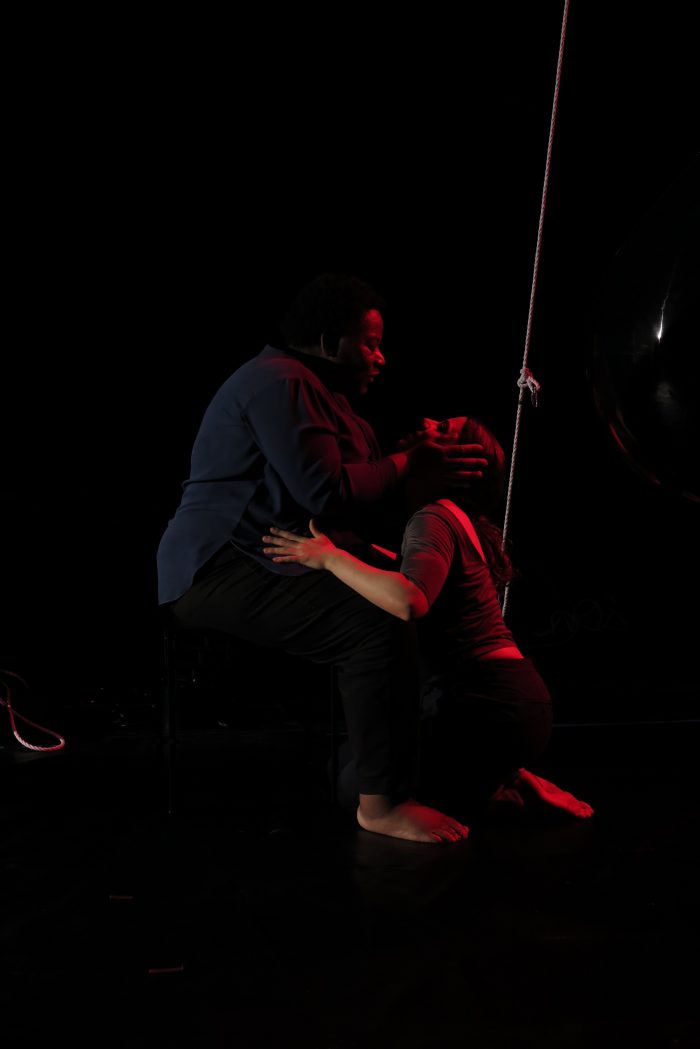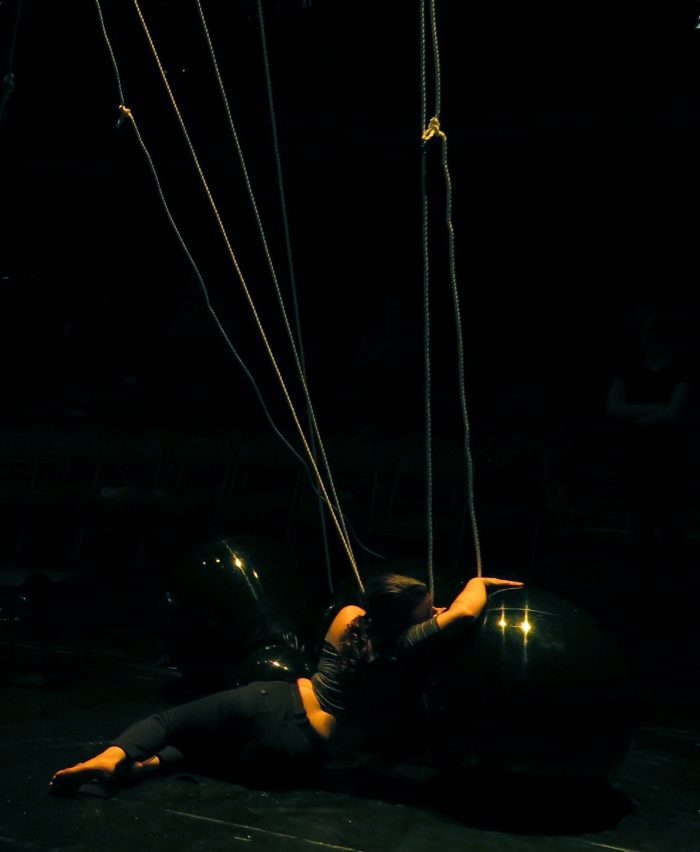 Music: Pascal Dusapin
Libretto: Gertrude Stein
Stage Director: Jorinde Keesmaat
Conductor: Sara Jobin
Set & Costume Design: Sammy van den Heuvel
Light: Abigail Hoke-Brady
Dramaturge: Koen Bollen
Speaker: Judith Skinner
Singers: Kristina Bachrach, Danielle Buonaiuto, Anna Trombetta
Irondale Theater, Brooklyn New York