Shape shifters is a collaborative performance between violinist and adventurer Pekka Kuustisto, musicians of the Mahler Chamber Orchestra, international music students, stage director Jorinde Keesmaat and light designer Desiree van Gelderen.
Today we are looking for a high degree for meaning, for deepening relationships and for spiritual symbols that can give us guidance.
Also the classical concert practice is in need to be shifted towards a deeper and more profound experience where the dramaturgical back bone is created not just for our ears but for all our senses. The artistic team created therefore Shape shifters.
The Mahler Chamber Orchestra are the obvious core of this project. They are direct connectors and senders. They are connecting the audience, the room and our inner worlds via improvisations, pre composed work, physical transformation and active transformation of the venue.
The backbone for Shape Shifters is 13 changes by composer Pauline Oliveros. For Pauline Oliveros music is simple. It's not about the limitations inherited from our cultures. It's not about the forms we use to control and define it. Music, to Oliveros is primal, instinctive and comes from deep within us all. It should be expressed bodily and heard with an open and attentive heart.
To establish this deep concentration musicians will be tonights radar and will be practising karate (Pauline Oliveros had a black belt in karate) and breathing  based movements to embody the music. The orchestra does not only perform on stage and under the shield of a sky of external lights, the orchestra IS the stage, hall and music in one. During the performance the musicians will be standing and transforming the concert hall by creating an immense web of threads. While this web is growing over time musicians and audience will have an constant changing view. The Mahler Chamber Orchestra and Pekka Kuustisto will alternate between roles of the star, soloist, conductor, ensemble and student.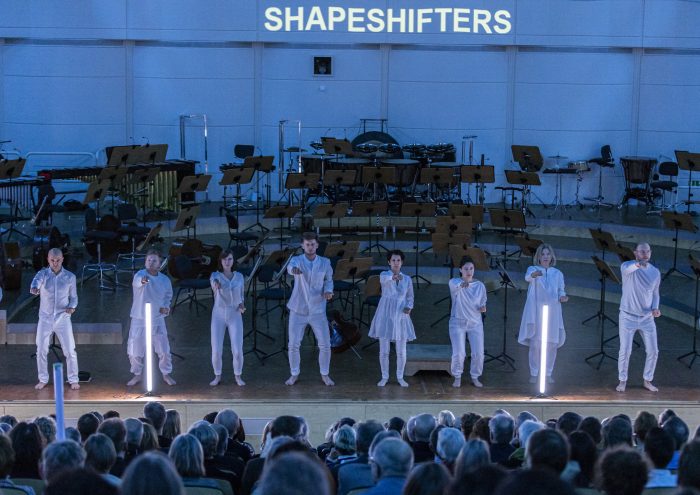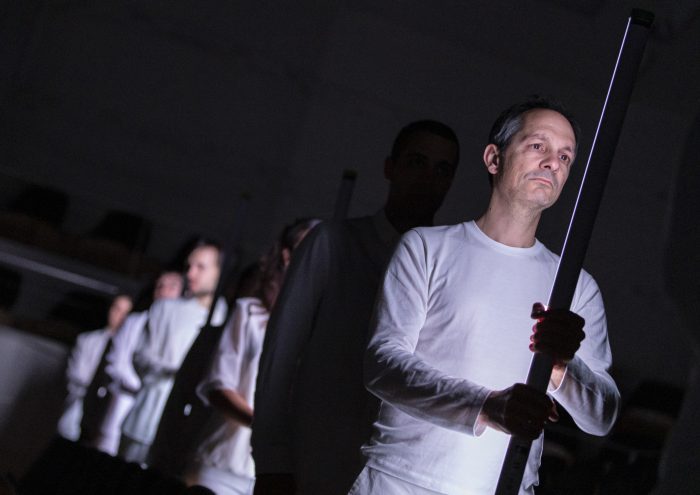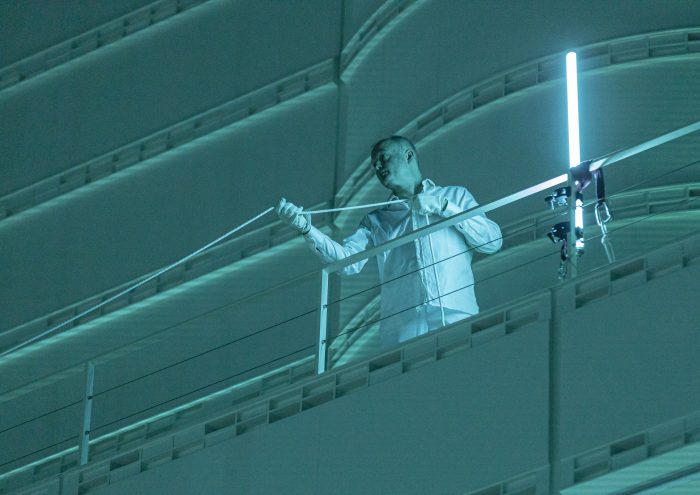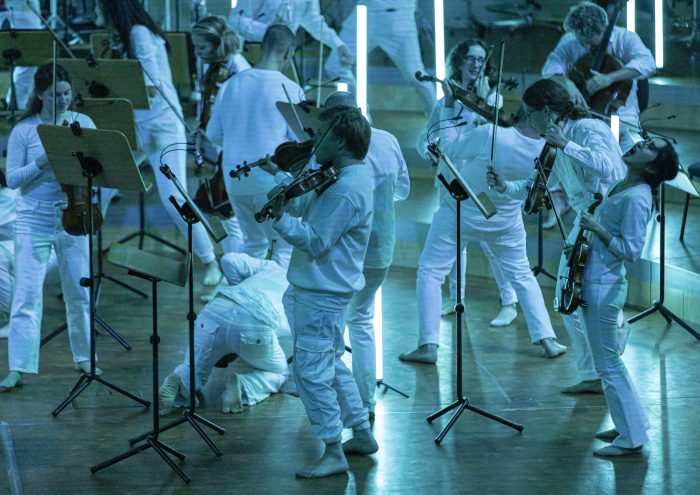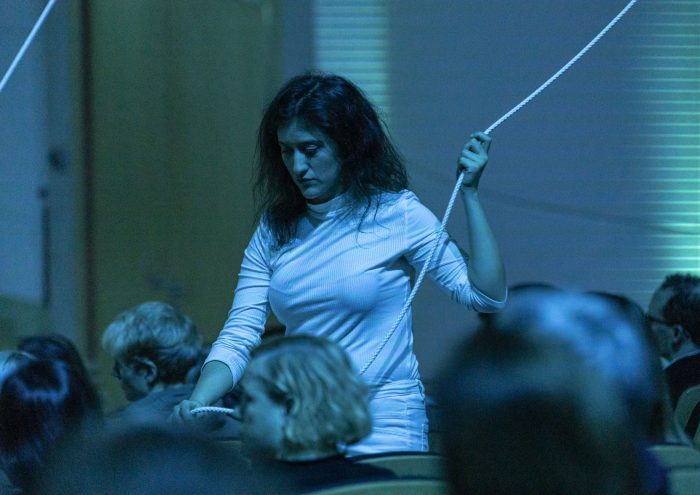 Photos:  Bjorn Wall