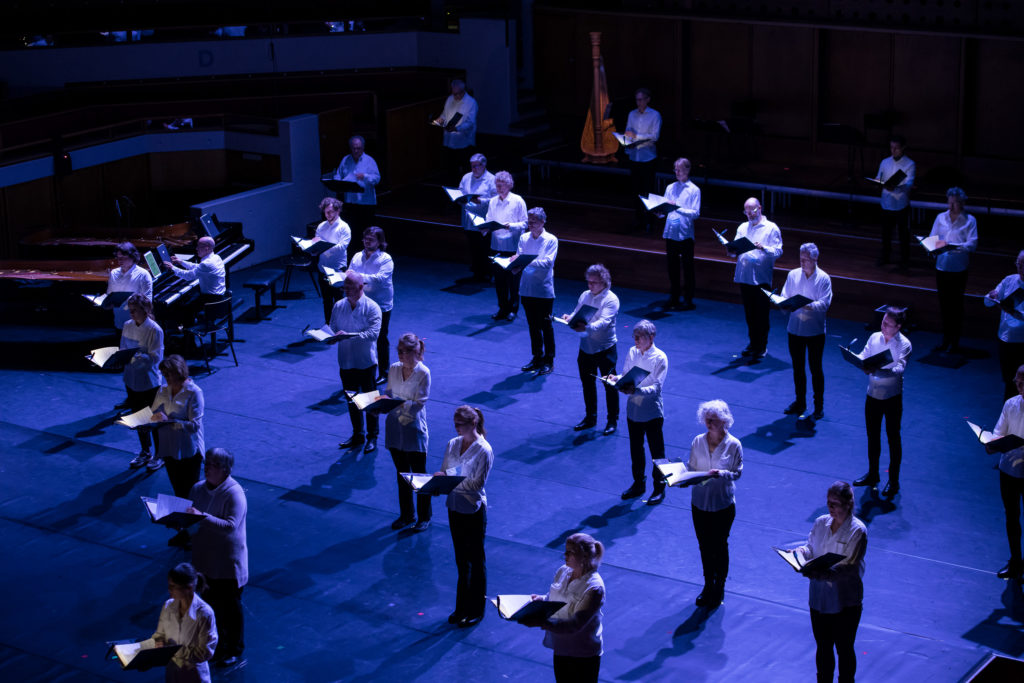 AVROTROS Friday Concerts presents a new concert format In the Living Room, where the public is invited to the living room of the Groot Omroepkoor. This way we get to know the ensemble in a different way.
Rhythm, rituals and Stravinsky are central to the first edition of In the Living Room. Together with director Jorinde Keesmaat and choreographer Kalpana Raghumaran, the choir gives a new dimension to Stravinsky's choral music, giving the performance of his rhythmic works an almost ritual character.
In addition to the music performed by the choir under the direction of chief conductor Benjamin Goodson, parts from the Sacre du printemps for two pianos can be heard, in which the dancers of co-producer Dansonderneming Kalpanarts play a major role. The concert opens with Kate Moore's Eclipsed Vision. Normally in this piece the singers walk around the stage – to keep their distance, the music will now travel through the choir via arm and hand gestures. That promises to be a special AVROTROS Friday concert!
Groot Omroepkoor
Benjamin Goodson, dirigent
Jorinde Keesmaat, director
Dansgroep Kalpanarts: Indu Panday, Sooraj Subramaniam, Goda Zukauskaite
Choreografie: Kalpana Raghuraman
Ben Martin & Ad Broeksteeg, piano
Varvara Tishina, sopraan
Anitra Jellema, mezzosopraan
Ingrid Geerlings, fluit
Astrid Haring, harp
Martin van Hees, gitaar