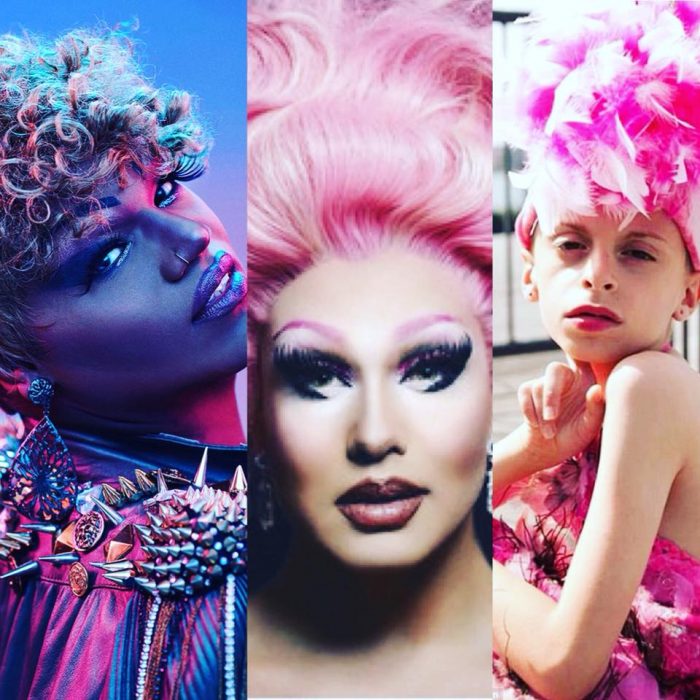 Upcoming pre – premiere of the new opera Chimera @ FERUS Festival at National Sawdust in New York
The FERUS festival is an annual showcase of untamed voices. Presenting the latest in cutting–edge new music with an emphasis on performances that push the envelope, the festival invites artists to perform their newest work in music, multimedia, and beyond. A showcase for all that National Sawdust stands for as a venue, FERUS transcends traditional tropes to let audiences Hear It New!
Chimera is a drag queen opera and a character we are creating getting inspiration from each drag performer's personal stories and our own life experiences. We see her at various moments in her life via three simultaneous performances that showcase different sides of her identity or even possibly different incarnations. Each performer has a significant transformation throughout the course of the opera and everything is visible to the audience: the vulnerability, confidence, self­expression, repression, loneliness and fabulousness revealing intimately personal as well as social narratives.
This work in progress will present a riveting exploration of the complexities of identity and self-presentation. The work will be developed over the course of the coming year, with a full production set for the early months of Season 5.
Angélica Negrón ­ music, libretto & initiative
Jorinde Keesmaat ­ stage direction
National Sawdust ­ producer
Performers:
Miz Jade,
Alexis Michelle
Desmond is Amazing
The Knights & Shayna Dunkelman (percussion)